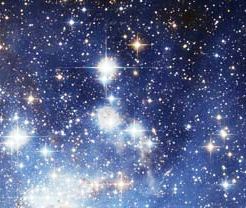 Someone's life is based on the three aspects of the Cosmic Trinity, called Tien-Di-Ren in Chinese.  It represents Heaven (Tien), Earth (Di), and Man (Ren), and each contributes one-third of our success in life.
Heaven luck is our destiny, our birth date, astrology, the luck we were born with this life and the movement and cycles of the planets and their impact on us. Chinese call it Heaven Luck or Heavenly Chi. It starts when we were born and we do not have control over it.
Man Luck is the influential chi (energy).  It is us, our own actions and behaviors, what we achieve through our education, our talents, our work and how hard we work to reach our goals. This is also our cultural, religious, political beliefs, the influence of our family, friends and community, and how they affect us. We can be in control of our Human Luck.
Earth Luck is about the influences of the location, the environment, the orientation, and the topographic forms of where we live and work. We are at all times surrounded by energy (chi) that affects us positively or negatively in our relationships, health, career, and wealth. Classical Feng Shui helps reduce the negative chi and find benevolent earth's chi in our space by tapping into it and harnessing it to bring good fortune to our life. Earth Luck is Feng Shui and it contributes to one-third of our luck in life.