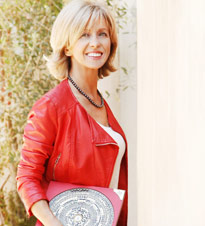 FRANCOISE COURTY-DAN
CERTIFIED FENG SHUI PRACTITIONER
Francoise Courty-Dan – certified Feng Shui master in the genuine, classical Chinese tradition – welcomes you to the services of One World Feng Shui. She is delighted to open the door for you to the exceptional potential that the art and science of Feng Shui can release into your life and career.
Our agency's founder, Francoise Courty-Dan, the "French Feng Shui Lady", will provide a personalized evaluation and concrete proposals to harmonize your environment. She can help you balance your home and workplace and enhance your wealth, relationships, career, and health. … Continue Reading
Water Fountains and Feng Shui
Water is a very powerful element in Feng Shui and fountains are used, indoors and outdoors, to activate positive energy.
Watch Video
Feng Tips
Some people say that Feng Shui does not work. Well, from my experience, I can give you at least 3 reasons for it: The remedies suggested by your Feng Shui …
Continue Reading
Remember, your entrance hall, also called "Ming Tang" in Chinese, doesn't like clutter and nor do buyers. The same way Qi may find it difficult to enter your home to bring …
Continue Reading
More Feng Tips
Recent Newsletters
"Dear lady, can you hear the wind blow, and did you know your stairway lies on the whispering wind?" Led Zeppelin -  Stairway To Heaven  July 2014 Newsletter Stairways are an …
Continue Reading
June 2014 Newsletter Buying a first home or a new one can be an exciting and somewhat scary process. Fear no more! You already know when a place feels good …
Continue Reading
More Newsletters