About Francoise Courty-Dan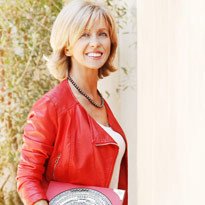 Francoise Courty-Dan is a Certified Classical Feng Shui consultant and a member of the International Feng Shui Guild. Over the years, she has helped a multitude of clients improve their wealth, health, career and relationships. She is the Founder of One World Feng Shui, a Los Angeles based consulting agency, available domestically and internationally for residential, commercial and corporate projects.

A dedicated Feng Shui master, she is enthusiastic about her mission to make the world a better place - one space at a time. An advocate of the power of the environment, she believes in balance and harmony and guides people live a happier, healthier and more inspired life.