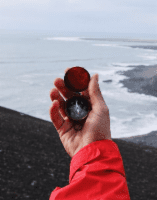 To invite great energy into your home and create a place where you and your loved ones benefit from benevolent Feng Shui you need to know the directions.
So often, my clients have told me their house or office faces a certain direction but when I verify, it can be up to 60 or 80 degrees off.Taking a compass reading is rather simple. You need to be able to identify which one of the 8 directions your property faces. There are 4 cardinal points, North, West, South and East and 4 inter-cardinal points Northwest, Southwest, Southeast and Northeast.
To determine the "Facing," you need a compass. It can be a manual compass or an App on your smart phone. Your Feng Shui consultant will use a Feng Shui Luo Pan which is a more sophisticated and complex instrument.
Now that you have a compass, let's find your direction.
In general, the Facing of a house is where the front door is located, but not always; that would be too easy! The facing is where the Qi comes into the property, it is where the property was designed to face. For instance a house on the beach is very likely to have its Facing toward the ocean rather than on the street or where the front door is.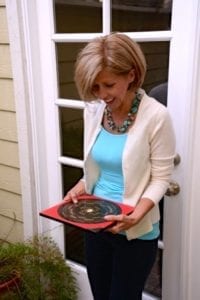 Once the Facing has been determined, let's measure it!
Stand outside the house, with your back to the front door or to the main facade, steadily holding your compass in your hand at your waist level. Walk 3-5 ft away from the building with your back parallel to it.
First, the compass must be calibrated, then leveled to give a correct reading. If the compass is tilted, you will get a false reading.
Keep the compass away from metal, it can be belt buckles, bracelets, rings, metal doors, screen doors, or cars, since this  can also cause false readings.
Read the compass degree and repeat 3 times. Each reading will be different, however, relatively close to each other. Add all 3 degrees and divide by 3.
And Voila! You have an accurate Facing of your property.