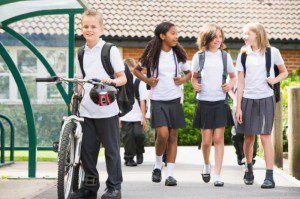 "Education is the most powerful weapon
which you can use to change the world."
Nelson Mandela
---
September 2014 Newsletter (Part 1)
Students around the country and the world have just started or are about to start school after vacation. Summer is over and it is time to put the emphasis back on education. This is an exciting time; the doors of knowledge are opening, new horizons and endless possibilities are emerging. It is time to study, study and study more!
A good school year starts at home or in the dorm
Education is changing but all you or the students in your life need are the basics, of course, and definitely good Feng Shui. When applied properly, Feng Shui principles will promote positive study habits, reduce stress, keep students focused throughout the year, help them be more productive and perform with more ease and peace of mind.
If you are a student or have one in your life, here are some valuable tips to better academic results:
Back to school tip #1
Adjusting the study area may not seem like a priority, however the direction of the desk is key to success. A lot of children study on their bed but research has shown that a child with a designated study area, even if it is a corner of the kitchen table, is more likely to study.
Determine the best orientation for the student to face when studying based on her/his Gua Number , then, select her/his Yen Nien (+70) for better academic results and good relationships.
If the desk faces a wall you may use a mirror to reflect what's coming from behind and avoid unnecessary distraction.
As obvious as it may sound, a comfortable chair is important as well.
Back to school tip #2
Growing up and studying require a lot of energy. A student should get enough sleep and more importantly a good rejuvenating sleep. Make sure the student's bed is placed so that the top of her/his head points towards one of her/his 4 best directions, preferably facing her/his Yen Nien (+70) for better academic results and good relationships.
Also, consider a solid headboard to give the student a strong energetic support.
Bed and desk in a good direction, preferably (+70)  will promote educational success, good relationships and develop good self-esteem.
Back to school tip #3
Do not undermine good lighting since it raises the energy level of a room. However, at night, keep it dark. This will help the body produce melatonin, which regulates sleep and mood.
Back to school tip #4
Reduce exposure to EMFs (ElectroMagnetic Frequencies). Keep TV, computer, power strips, and all electronics off at night and as far as possible from the bed; best, outside the bedroom if an option.
A room with good energy, harmony and balance promotes greater success and creates happier people more inclined to do better in school.
Wishing you and the students in your life good Qi for the school year!
More tips to come soon!
"My purpose is to help people get the most out of their lives and make the world a better place – one space at a time."