This is just what a few of One World Feng Shui clients
have to say about us:
We have been so impressed
"We have been so impressed by your work that my mother would like to make an appointment with you as well for a consultation for her home."
G.H.E.Monterey Park, California
You went beyond our expectations
"Thank you so much for your thorough analysis… you went beyond our expectations. My wife and I are both blown away by you. I set up my office in the small room and you couldn't have been more right… this feels like my office… it's amazing! Thank you thank you thank you!!!"
SteveSouth Bay, California
I cannot recommend Francoise highly enough.
"I cannot recommend Francoise highly enough. She is extremely knowledgable, friendly and professional, and gave excellent advice for our new space. She was also available for follow up email questions after the inital consultation, and extremely, responsive replying to all queries with 24 hours. I would recommend her 100%, and I would engage her services again."
Allison McGourty Los Angeles, California
What a Wonderful Experience!
"What a wonderful experience and such a delightful person. Francoise was so detailed and went beyond to explain exactly what to do to make my new apartment the perfect harmonious place for work and enjoyment. I highly recommend everyone have their home Feng Shui'd by Francoise. Already the energy is shifting in the most positive direction. Thank you, Francoise!"
Claudette RunyanRedondo Beach, California
Passionate about Feng Shui and helping others
"We hired Francoise to help us with our new home prior to moving. Francoise is a true professional who is passionate about Feng Shui and helping others. She brings a great insight to her work. Her rate is ridiculously reasonable. Because we have recently moved and haven't had an opportunity to employ a number of her suggestions, I can't speak to the changes resulting from the meeting. However, I do look forward to posting a testimonial with the positive changes as a result of her insights."
Marina SustaitaPacific Palisades, California
Creativity and Feng Shui
"My creativity has been amazing since we Feng Shui-ed my home at the beach. I have been writing, singing, and I am finishing another record now. The energy has been really good!"
P.S. Hermosa Beach, California
Huge Positive Difference In Our Lives
"Everything has been so much better, and continues to be so since you came to our home and helped us with your wonderful Feng Shui and wisdom! My husband and I are better than ever; it's so wonderful to be back on track again. I'd recommend you in a heartbeat! You have made such a huge positive difference in our lives. I can't thank you enough!!"
Interview with Katherine H.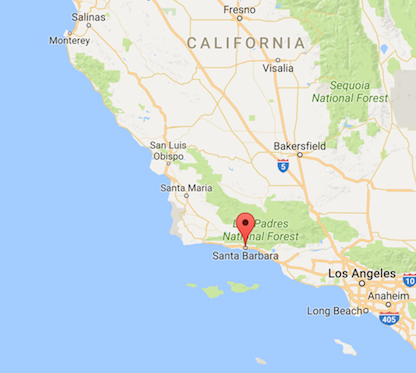 Q: What made you decide to work with a Feng Shui Consultant?
K.H.: My husband and I moved into our house nearly two years ago.  It's definitely a work in progress, and while we had already made a number of improvements, it felt like something was just off about the energy of the home.  We had our realtor and a contractor come and give some feedback, but I got the idea to look for a Feng Shui Consultant almost on a whim.  While I know a number of real estate agents work with Feng Shui Consultants, as a homeowner I found the experience extremely valuable, and actually fun!  I plan on using Francoise again when it comes time to sell our home and purchase another property. I also recommended her to a family member who is planning an addition, since Feng Shui can also be used to consult on building plans.
Positive Results Starting Flowing In
"After calling around and interviewing a lot of other feng shui consultants, I chose Francios. I am so glad I did. Her price was very reasonable, and we could tell she put a lot time, effort, and expertise into putting together our home report and then explaining it to us. Whenever we had questions she was always quick to respond.
My family absolutely loves all of the changes she suggested we implement for our home. To our surprise, not long after we started implementing the changes, positive results starting flowing in- our daughter is no longer afraid to sleep in her own bed, a check came in the mail from a settled lawsuit, my husband got another job interview, we could feel a stronger flow of positive energy throughout our home.
Growing up in a Chinese family, I never was a big fan of feng shui and thought it only a superstition. I'm glad I gave it a chance to put it to the test. I am now a total believer of this ancient art and science. I have no doubt there are all kinds of energy that surrounds us at all times invisible to our eye. Thank you, Francios, for helping us to unlock the positive energy while minimizing the negative around us. I would highly recommend Francios. She truly is a caring expert in this field!"
Lisa Y. Corona, California
Soothing and Present Energy
"We had an amazing experience working with Francoise. From the moment we met with her we felt right at ease and could not help but notice her soothing and present energy. She spent quality time with us on the first meeting which really impressed us and she was never rushed. You can tell she is passionate and very good at what she does. We really enjoyed all her suggestions and advice and are very grateful we found her.
For anyone new to Fengshui or anyone who may feel a little uncertain, Francoise is the perfect step and introduction! It's so wonderful to come home to a house that's in an effortless flow. All thanks to her. Thanks again!"
Mark & MonicaSanta Monica, California
"Everything is fine with my family now. I finally can breathe! Thanks to your Feng Shui advices and the change of energy, I have been able to regain my self-confidence and trust my marriage again. I can't ever thank you enough!"
S.S.C.Bordeaux Area, France
"I've been meaning to be in touch. I have had a windfall of business thanks to you. I've had the most escrows at one time since you've worked your magic. 8 escrows!!!! Nothing's gonna stop me now!!! I have to get my son to move his room. He needs to get on the winning track!!! Thanks."
Geraldine A.V. Torrance, California
"I called One World Feng Shui because I thought that Feng Shui was about decorating, putting the right colors in the right sections.  France kindly corrected me and let me know what classical Feng Shui is about, which benefited me more than how I thought.  She was on time and understanding, very patient (my toddler was home and I have dogs and cats).  I thought I was limited on the arrangement of my furniture, but she showed me there were possibilities.  I would highly recommend her services."
Winter T. Rancho Cucamonga, California
"After a short reading about Feng Shui, i realized the necessity of speaking with a professional consulting. Then, we met with Francoise. Every advise she gave to me and any moment of our session was very informative, and valuable; very specific, based of my day, time and place of birth. Meeting with Francoise is the opportunity to see a new horizon of your possibilities regarding health, relations, business and improved lifestyle. I really appreciate our meeting and highly recommend this service to everyone. Thank you Francoise!"
Boris ZinshteynMarina Del Rey, California
"Now, I feel really good in my house and it's getting better and better. For the last 15 days, I have gone back to sleeping upstairs in my bedroom with the bed in its new position. I sleep better and do not wake up as much as I did in the past. Same for my dog who no longer "cries" at night like she used to and doesn't start barking until after 6am.
Since my son moved his bed as you recommended, he has not shown signs of stress or anxiety before exams and he is less agressive.
After you did the Feng Shui of my house, I see it differently. It is better balanced and harmonious, and I feel good in it although I have not yet completed all suggested changes."
"I made the Feng Shui changes you suggested and moved the bed. For the first night in a very long time, I had a relaxing and serene night – and NO nightmare. Thank you, Francoise, for all you've done for me."
A Breath of Fresh Air
"Implementing the changes recommended by Francoise was like a breath of fresh air! The consummate professional, Francoise is an amazing talent, genuine person and a tremendous resource. I highly recommend her services. You will be amazed at the changes and balance her insight will bring into your life!"
Gerry Athas-VasquezHermosa Beach, California
More Peaceful and Powerful
"Shortly after we made the Feng Shui changes you recommended, we felt the energy was circulating in our home, like if a weight had been lifted. It felt more peaceful and powerful at the same time. We felt balanced and in harmony – and still do! Thank you." 
Shankar A. Westwood, California
"It was a pleasure working with Francoise on several occasions. Her approach to Feng Shui was enlightening to say the least. As an interior designer, it was refreshing to see that the collaboration between design and Feng Shui does not have to clash or compete but rather work hand in hand to render the space more effective for my clients.
She has a wonderful personality, easy and relaxed.  She was available with all the follow up questions and upkeep of the space as with time, things are always changing.
I highly recommend her services to my clients before we even begin the design process."
Carole CarrLos Angeles, California
"So my home was on the market for 2 long years. It was a big beautiful house in the best neighborhood in the area, had the best schools, everything going for it …every real estate agent that came to show it just couldn't understand why it wasn't selling. We were at a loss! Then we called Francoise. She was detailed, professional and most of all, passionate about what she does. She spent quality time going above and beyond to explain the traditions and meanings behind Feng Shui and how it effects your home life, health, wealth, etc… Based on her advice, we made some changes and had 2 offers in less then 2 weeks!! And of course now I won't buy a home without having Francoise's approval first. I highly recommend calling One World Feng Shui before you buy or sell a home!!"
Holly Diamond-Miller Agura Hills, California
Love, Peace & Health
"I'm very blessed to have met Francoise and have her analyze my new home !!! She brought so much love , peace & health to my life. Love her!"
Violet Tariti Los Angeles, California
"Highly recommended! My experience with France was wonderful. From the moment you meet her, she is a calming, lovely presence who gives you the feeling she knows exactly what she is doing. The process was so interesting, she really takes her time, and is incredibly thorough, respectful, and thoughtful in her evaluation. Not only did she assess my home, but also did personal evaluations on me and my son, that were fascinating. She made some travel predictions that were spot on, and I'm looking forward to see how her other recommendations continue to make positive changes in our lives."
Tiffany PaulsenSherman Oaks, California
"Thank you so much! Things are going good. I have some changes for my jewelry business. Excited for the next few months!"
Sab. S. Orange County, California
Peaceful and Melo!
"I covered the mirrors in my bedroom and turned the bed to the direction you indicated and now, I am sleeping really really well. I am sleeping like never ever before. Everyone is peaceful and melo at home. We're all happy together."
Teri V. Sherman Oaks, California
"I was online searching for Feng Shui experts and I came across too many Experts profiles. I wasn't feeling the connection to any of them. Once I clicked on Francoise's page I felt an amazing energy. I called her right away even through the phone she sounded so amazing. I was so lucky to start my new House with her One World Feng Shui 🙂  The harmony and love she brought to my house by her analyze is out of words. Everyone who walks in to my house, they feel the love and harmony in my house. So blessed to find you Francoise 🙂 Thank you."
Violet T. Sherman Oaks, California
"Francoise is absolutely amazing!! She done both my work place and my house!! She really knows what is doing! […] the minute I met  Francoise I knew she was going to be the right fit for me!!! I highly recommend trying her out! Francoise you the best."
Gigi Los Angeles, California
Amazing Work
"Thank you for an amazing work at our residence!!!!"
Tigist Goshu Los Angeles, California
"Francoise Feng Shui-ed my home office two years ago. I implemented the changes she suggested and since then I have experienced great financial improvement and I continue to excel in my business.
I have recommended Francoise to friends and associates and all have been very happy with her services. One associate in particular had been ill and after meeting with Francoise and making the Feng Shui changes she recommended, her health improved.
Francoise has also been a guest speaker at Re/Max Estate Properties; the company was very impressed with her expertise and now many Realtors use her services.
Francoise is very detailed oriented and accurate. Each client is treated as an individual and no two charts are the same. It's made just for you and your family. I have been very impressed and happy with Francoise and the benefits she brought to my life."
Risa MyersRedondo Beach, California
Director of Networking Re/Max Estate Properties
Compatibility Analysis
"After committing to leasing a new  office space with a friend, I decided to discuss our compatibility with a Feng Shui consultant. Francoise of One World Feng Shui quickly came back with an  analysis that advised me against sharing an office space because our  elements were the least compatible for business and definitely could lead to serious problems. It was too late  to back out because the lease had been signed and we were just moving into our  new office space!  Long story short… It turned out exactly as  Francoise had predicted it would and at the end of the lease term, I moved out  of the shared office space and into my own office.  I advise anyone  thinking about going into business with a friend, colleague, partner to get their  analysis done before they sign any kind of business agreement or lease!"
Missy Beverly Hills, California
"Since my work with Francoise about 2 months ago, there has been many positive changes in our lives and the overall feeling in the house has a positive effect on all family members. My daughter is now sleeping much more restfully and enjoys being in her room. The living room has a cozy feel to it as well as the master bedroom. All family members are experiencing more contentment and peace. For me as a mother of teens I have found that I am now coming from a much more powerful place which allows me to relax and enjoy life instead of trying to control life. We feel more supported and loved by friends and family. Financially things are beginning to unravel and slowly change to a more stable life. I am sure there are things still to come as we continue on this path with Francoise. She is wonderful to work with and very in tune with her clients needs. Her solutions are easy and possible on any budget. Thank you Francoise!"
Ruth R.  Atlanta, Georgia
"I highly recommend One World Feng Shui to anyone looking for a traditional feng shui consultation for their home or office. We had our home feng shui'd back in June by One World Feng Shui. Our consultant, Francoise Courty-Dan, spent at least an hour surveying our property and got back to my husband and I a week later with our report, which she discussed over the phone since we live in another state. It was fascinating! The issues that Francoise brought up that we might be having because of imbalances to the feng shui were right on the money. Most of the suggestions we were able to make right away, like changing the position of our bed. We slept better immediately. I appreciated learning which issues were important to fix first. Francoise was thorough and a pleasure to work with."
 
"I heartily recommend Francoise Courty-Dan to anyone who is seeking a traditional analysis of the most auspicious feng shui for their home. Francoise greatly helped me to understand the feng-shui needed for my ocean front unit in Marina del Rey, CA. She came to my home several times to measure according to the traditional Luopan compass in order to get all the coordinates correct, even discussing with me the energetic requirements for a person of my birth date. Francoise helped to create detailed floor plan to give me a better visual understanding. She patiently explained the various important points on how to maximize positive energy in my place. I am in the process of implementing these powerful suggestions now. Thanks, Francoise!"
 
Etan Boritzer Marina del Rey, California
"I am a lawyer by occupation and moved my office in 2009 without the benefit of feng shui. Although pleased with the new office there were problems with staff and with my health after the move. Looking to improve the situation, I decided to pursue a feng shui consultation with OneWorldFengShui. She suggested a variety of changes from rearranging staff, office configuration, and for myself using an alternative entrance/exit.
After a few months the light went on. My health improved, business increased in success, and staffing difficulties went away.
Working with OneWorldFengShui was professional, easy, and direct. Explanations were given and questions answered. The company was responsive and sought a positive result. Although I was resistant to some of the advice I discovered the more I embraced the process the smoother the road.
One World Feng Shui is a responsible organization that really cares and you should positively consider its services as I did."
Alexander W. Stone Los Angeles, California
"Before I used OneWorldFeng Shui services, I was experiencing significant conflict with Sebastien, my 15-year-old autistic adolescent son who had exploded in teen rebelliousness. He was using screams and aggression to challenge my authority. At that point, we had just moved into our own apartment and for the last six months, I detested my new home.
You suggested that feng shui might help…
You were very serious and comprehensive. As I was living in Singapore, I emailed the information you requested and you posed additional questions via email to gather all the information. Then you sent me back a detailed written and graphical description of all the changes I had to make to my house and the actions I should take, as well as the date. You followed up with a verbal session we did through Skype. You were thorough and professional.
I made only half of the changes at the actual date you stated: my son's room and the ideal areas for activities. A few weeks later, I changed the living room area. In both instances, I like how the space looks and feels. I can't explain why, but we have also begun to use the space better. My son's behavior was bad for that week. Then, our relationship improved significantly. While his behavior is still unpredictable, he is far more obedient and responsive. We are far from the crisis mode we were in.
I would certainly recommend your services to others. Thank you."
"Francoise really took time with me over my Ballet Studio. I had seen a downward spiral in my business and a friend suggested I contact Francoise for feng shui to see if she could help. She came to my studio and spent time doing her measurements, calculations, etc. She asked me questions pertinent to my space. It wasn't long before she got back to me. She said my studio was a difficult situation but she still had solutions to bring up my business. Two simple ones that she gave me were changing the direction I taught to give me more power and also hanging a metal wind chime at the entrance. Voila! Within about two weeks, my business completely picked up! She really knows her stuff! Thank you Francoise!"
Lisa C. Thousand Oaks, California
"I no longer suffer from insomnia or headaches, I knock on wood; I hope it lasts. My relationship with my boyfriend has improved, we have had disagreements but have resolved them.  I am getting healthy and peaceful again."
Wehilani Vong Redondo Beach, California
"We moved the direction of our daughter's bed and since then, our little angel sleeps well and thru the night."
Maria P. Gonzales Los Angeles, California
"Within a week after covering the ceiling beams in our bedroom, we noticed we were not arguing as much and were sleeping better."
David W. West Hollywood, California
"I was extremely skeptical but my wife wanted to have our home feng shui. Under her pressure, I reluctantly followed your advice and agreed to move our bed. I could not believe how well I slept the very first night – the best in years! Thank you."
Jack Greater Los Angeles, California
"My personal experience with Francoise was helpful and stress-free. She went thru a long list of benefits and detriments of the house that I and my companion were thinking of buying. It made our decision-making a real piece of cake."
Andrew Los Angeles, California
"Bonjour Francoise, everything is getting better and better since we began the Feng Shui changes; I have more energy, I have been able to make clearer decisions. […] The atmosphere is relaxed, patients are very happy, they feel calm, more steady, less anxious or stressed out. In regards to the work itself, we don't have to "carry" the patients as much any longer. Their problems evacuate/release more easily. In a word: Happiness.
Before you Feng Shui our offices, the atmosphere felt heavy, as if the patients' issues remained and lingered in the office after they left. My colleagues and I had various health issues which were difficult to get rid of. […] The results are a much better work atmosphere, more relaxed but deeper, and definitely less fatigue. I made assertive decisions in my business and professional relationships which have helped me clarify my work.
I am also able to make important financial decisions without feeling any turmoil about it as in the past.I am recommending you to everybody, telling them to get feng shui before they get any problems, to be able to live a better life, work in harmony with their own energy and the energy of the environment."
Veronique Chartroule, M.D. E.R. & Disaster Medicine, Sports & Biology Medicine, Nutritionist, Osteopath, France
"Francoise Feng Shui-ed my house and I made several easy changes she suggested. The improvement was noticeable right away; the house felt better immediately. Shortly after, I found a new job which I love. The whole energy in the house is lighter, cleaner, happier. I feel better, less depressed, more energetic and more focused. Even my friends have noticed the energy has shifted in my house."
M. Goss Los Angeles, California
---
Would you like to write a testimonial? We'd love it if you did.